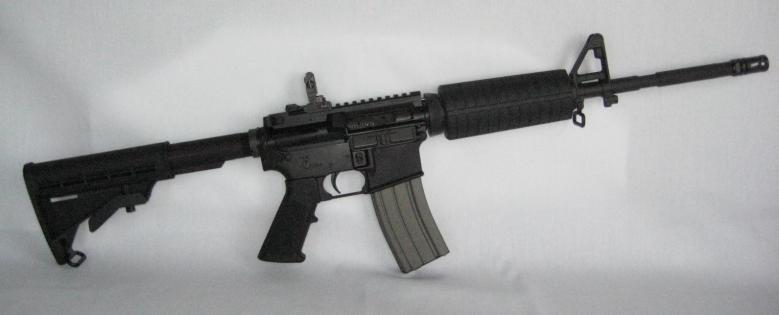 AR-15/M16 Rifles:
We proudly offer our customers high quality rifles featuring a lower receiver made from a mil-spec forged 7075T6 alloy blank.
All features are CNC milled, except for the magazine well which is done with an EDM to ensure proper magazine fit and function.
All of our parts are tested prior to assembly by our quality control personnel to ensure proper fit and function.
Receivers are hard anodized to ensure a durable long lasting finish.
1911s
We have produced a few prototype 1911s but they must go through extensive testing before we sell any to the public.
Suppressors:
Due to our recent upgrade to Class 3 we are now producing suppressors for a variety of calibers, go to our Class 3 tab to see our extensive selection!
Testing :
Our weapons have undergone extensive testing by S.W.A.T. teams were they proved their durability time and time again.
Sheriff's departments across the state trust their lives to our weapons on a daily basis.